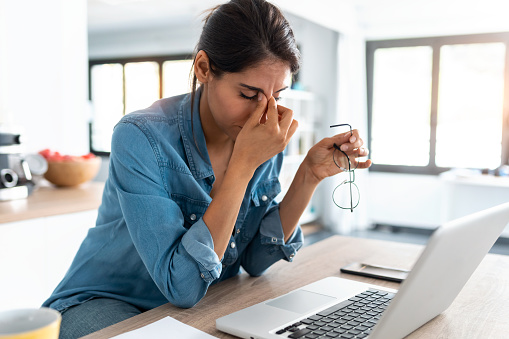 Your brain is a liar! It's going to tell you all sorts of stuff – LIES – designed to keep you small and safe.
It's going to play a broken record of useless, outdated information so you don't take risks, set yourself up for failure OR success, or serve more people in the world.
The things your brain will tell you!
You're brain will tell you ridiculous things like:
You're struggling
Your business is broken
You're never going to achieve financial success
You're being pushy in your sales conversations
There are no more clients who want to work with you… not at these prices anyway
You have to take clients who are not in your niche or not your ideal clients… in order to pay the bills
You're not meant to be successful
I've heard all these things from clients. I hear them all. the. time.
BUT…
Their REALITY tells a different story. Here are some beautiful things my clients are experiencing when we LOOK for evidence and they stop listening to the auto-replay in their brains:
Clients are coming – and paying higher prices
Income is growing. Handsomely!
Stronger boundaries around working hours are in place
Debts are being paid off
Bill paying is up to date
Kids are getting new clothes and shoes without drama and angst
Acupuncture, massage, and better quality food are part of regular self-care.
Your brain is a liar, my friend.
It's going to tell you that your business is broken. It's not growing fast enough. There are bigger people (influencers!) in the world doing exactly what you're doing. It's never going to work.
You've got to be onto it.
Look at the facts. Pay attention to what's working.
Turn off that droning voice in your head that's trying to keep you safe and small.
You have more work to do in the world.
Testimonials
Two weeks ago my client H, a branding photographer on the West Coast, was telling me lies like this: "I haven't signed any new clients in a while. I'm slowing down. I'm energetically repelling people. I don't think I'll ever be able to buy expensive things. I'm being quiet now because the world is really loud…"
This week H started a new part-time job, raised her photography prices by $150 a session, and signed a new client who already paid the 50% deposit.
Are you ready to lasso your brain and create a business you love? Apply for coaching here.
P.S. If your brain is telling you lies like "no one buys at the end of December…I'll just wait till January…"
… that's useless information. Stop listening!! 
Click here to apply for coaching and make money now.